Print this Article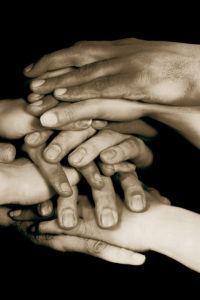 By Dayan Yosef Greenwald
Q: May one use Ma'aser money to support communal services or institutions that require the support of everyone in the community, such as a Mikveh, a Shul, or an Eruv?
According to the rules of Hoshen Mishpat, such support should in fact be obligatory upon all members of the community. Consequently, if the building of the shul needs improvement, such as the lobby needs to be painted, or the bricks are falling apart, then everyone can be compelled to contribute to the costs.
This is similar to the status of Shutafin – partners – who must bear these types of costs equally, as described in the Shulhan Aruch (HM 163). This obligation is similar to home owners' associations of neighborhoods, developments, or apartment buildings where all owners contribute equally to a fund which pays for maintenance, landscaping, renovations etc. A community works in the same manner, and all must do their part. Therefore, funds contributed to these causes cannot be considered Tzeddaka and Ma'aser funds may not be used.
It should be noted that this refers to communities or situations where an obligation is imposed on the members to pay for these causes. However, if such payments are optional, then one would be allowed to make donations from Ma'aser funds, provided that one stipulated to do so when initially undertaking the commitment.
Q: May one consider paying for a seat in a shul for Yamim Nora'im (where one is not a member of a specific shul, or the shul does not charge regular dues) from Ma'aser money?
Here too, one is paying for a service, i.e., the seat and the Minyan in which to pray for on Rosh HaShana and Yom Kippur, and cannot be considered a simple donation. In addition, this money may also go to fund the salary of the rabbi and other expenses. Therefore, one would not be permitted to do so.
However, Rav Eliashiv and Rav Chaim Kanievsky are quoted as saying that any value paid above the strict value of the seat may be paid with Ma'aser funds[1].
The Halacha may be different, though, where one attends a few different shuls, and he is not required to give dues or buy a seat (as he is praying elsewhere). In that case, since he is not obligated to pay, but does so of his own free will to express his gratitude to the shul for its services, then the payment is optional, and Ma'aser funds may be used.
Q: May one use Tzeddaka funds to pay for a reservation or ad for a school or shul dinner?
Here too, the rules should be similar to the cases outlined above. If the school or institution mandates that families purchase an ad in the journal, or purchase a dinner reservation, then it is considered an obligation, and regular funds must be used. However, if it is not required, or if one donates more money than is necessary, one would be able to count those funds as Tzeddaka.
In such cases, if one attends a dinner that costs $360, for example, and the meal and other expenses (e.g., the band and the speaker) only costs $150, one could deduct those amounts (as that is paying for a service) and pay the rest from Ma'aser funds. Some say a Chinese auction may also be counted, except for the amount of money that one would have spent to have a chance to win the prizes being offered regardless of the Tzeddaka component.
Sources:
[1] "The Laws of Tzedakah and Maaser" p.166